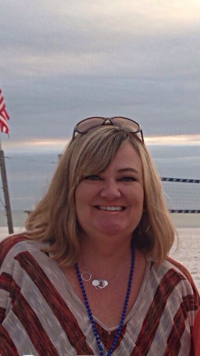 Susan Writes It!
Susan is a polished writer with extensive experience writing for B2B and B2C readers.
She is passionate about digging into research and then explaining the topic in an engaging, concise way. Susan understands that a dull subject doesn't necessarily make for a dull blog, if the writer knows what she's doing.
Susan has 10 years' experience functioning in a marketing role for a mid-sized company. She has honed her writing skills by successfully creating blogs, press releases, website content, meta descriptions, and white papers.
She is adept at using her hands-on experience when writing about all aspects of inbound and outbound marketing topics. Susan has also written blogs about bankruptcy, mortgage, human resources, manufacturing, real estate, health, and fashion. She especially enjoys putting pen to paper writing about her true loves, jewelry, pets, and travel, and welcomes the challenge of creating helpful information from a fresh perspective.
Susan possesses a dash of wit, and offers a variety of writing tones to fit the specific piece and target audience. She communicates with a professional tone while still writing in a manner that engages and entertains the reader. Conveying descriptive, informative information in an easily understood manner is her forte.
Check out some of Susan's writing, and get in touch if you're interested in hiring Susan to write it!
Expertise Blog posts, press releases, white papers, website content, product descriptions, email content, newsletters, and social media posts
Skills Marketing, Travel, Pet care, Event planning, Finance, Technology, Mortgage, Human Resources, DIY, Jewelry, Fashion
Location Tennessee